DELIVERY CHECK
Products will be delivered by company representative giving you the option to check the product before buying
Godox Led Light LD126
availability:In stock
sku:
Product Description
Specifications
* 1266 LED beads
* AA batteries or Lithium battery or DC power
* Replace color filter quickly
* Change light angle flexibly
Godox LED126 have more beads to offer brighter illumination to fit different shooting environments. It comes with a diffusion filter and a yellow filter, and also supports multiple power supply modes. You can flexibly control the light brightness by using the dimmer and change the illumination direction by using the angle adjusting knobs.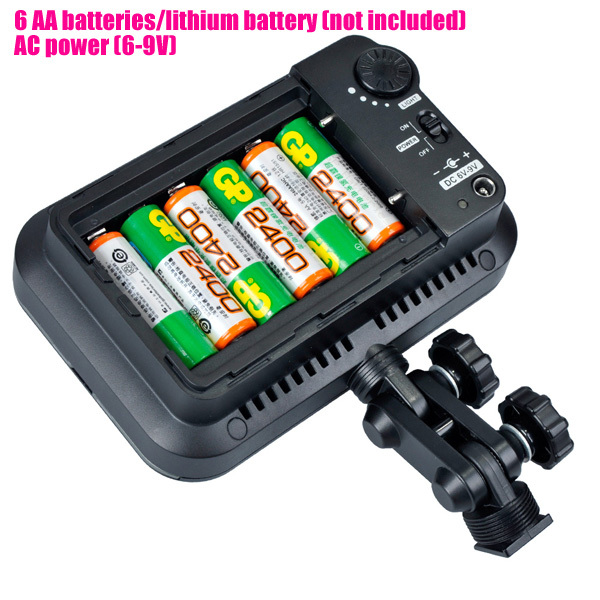 Main Features:
* Over 100 LED bulbs in wide-size panel
* AA batteries/Lithium battery (not included) or DC power
* Steplessly adjusts light brightness with the dimmer
* Flexibly changes LED light angle
* Fits almost any DSLR cameras and camcorders
Package includes:
LED Video Lighting x1
Filter x2
User's Manuel x 1 (with Original packaging)